ECL502 Series Cryogenic Economizer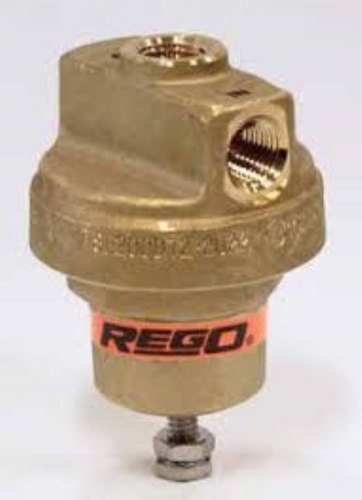 ECL502 Series Cryogenic Economizer
Product Description
Application
ECL502 series cryogenic economizers are designed to be used as pressure reducing valves to automatically maintain a constant inlet or back pressure, normally closed at pressures below its set point and open at pressures above its set point. The ECL502 is primarily designed to assist in maintaining a desired system pressure ideal for Nitrogen, Oxygen, Argon and other cryogenic cylinder applications with a 100% performance improvement over RegOs ECLXXX series. ECL502 series offers outstanding performance for maintaining LNG fuel line pressure.
Features
ECL502 series design provides premium flow characteristics allowing for fast pressure reduction while maintaining sensitive flow control at lower pressure settings.
All materials of construction- copper alloy, PTFE and stainless steel were selected for compatibility with cryogenic service.
150 count mesh Monel screens installed into the inlet and outlet ports prevent debris from entering or damaging any downstream components.
Interchangeable with existing cryogenic economizer units.
Bi-directional flow for LNG fuel systems
Temperature range: -320F to +165F (-196C to +74C)
Max inlet pressure: Low Pressure Models 175: 375 psig ( 12,1: 25.3 barg), High Pressure Models >175: 550 psig (> 12,1: 37.9 barg)
Pressure setting range: 10-350 psig (0.7-24.1 barg)
Clean for oxygen service per CGA G-4.1
Design in accordance with ECE R110
Materials
Body Brass
Diaphragm Liner PTFE
Poppet Seat Stainless Steel
Adjusting Screw Stainless Steel
Bonnet Brass
Screen Monel
Diaphragm Bronze
Springs Stainless Steel
Ordering Information
Part NumberInlet / Outlet Connections (F.NPT) AWidth BCDEOperating Range (psig)
ECL502-22"2.25 57 mm3.5 89 mm.58 15 mm1 25 mm10-60 psig 0.7 - 4.1 barg
ECL502-10050 - 175 psig 3.4 - 12.1 barg
ECL502-123
ECL502-140
ECL502-175
ECL502-325150 - 350 psig 10.3 - 24.1 barg