Excess Flow Check Valves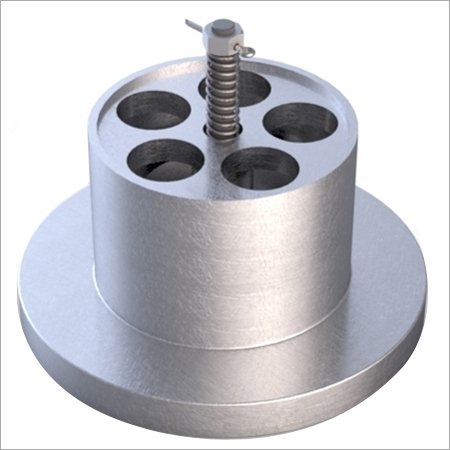 Excess Flow Check Valves
Product Description
To become a leading entity in this field, we have been engaged in manufacturing and exporting top notch grade Excess Flow Check Valves, which find their usefulness in food processing, beverage, oil refinery and chemical industries. They are in-line valves through which pressurized gas or liquid flow in either direction. Offered valves are ideal to close upon excessive discharge of liquid or vapor resulting from a break in piping system. Provided Excess Flow Check Valves are spring-loaded flow shut-off valves which only close when flow through the valve exceeds a predetermined closing flow rate in a direction marked on them.
Special Steel Components Corporation (SSCC) offers high quality Excess Flow Check Valves used for LPG liquid line and LPG vapor lines. Our Excess flow check valves (EFCVs) are most reliable and ensure good service in various plants all over India. We are also authorized distributors for Rego / ECII USA, and MGM USA makes check valves.
MGM: MGM is a leading manufacturer of various excess flow check valves used for various applications. Many of the offered valves have been UL Listed for decades. MGM is known for offering valves in a variety of connection types and body configurations.
Their range of valves consists of Sandwich type (Wafer style) and Double flanged type Excess flow check valves ranging from dimensions 1.1/2 to 12.
REGO-USA: RegO Excess Flow Valves are designed, developed, and manufactured for a wide range of industrial needs and are been used for more than three decades now.
As they have years of experience, so those who are concerned with installing and operating bulk plant facilities have trusted RegO products with confidence as they are reliable, long-lasting valves and as per the National Fire Protection Association (NFPA) Standards 58 and 59, as well as any state, provincial, and local regulations.
Their range consists of EFCVs from size to size 3 in MOCs of Stainless steel and Brass.
Product details
| | |
| --- | --- |
| Material | SS |
| Number Of Grooves | Single Groove |
| Color | Silver |
| Country of Origin | Made in India |
| Diameter | 1.5inch |
| Finishing | Powder Coated |